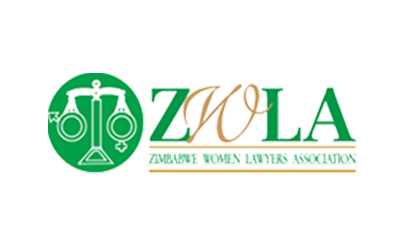 BIRTH CERTIFICATE REGISTRATION OF CHILDREN BORN OUT OF WEDLOCK.
Birth certificate registration in Zimbabwe is regulated by the Births and Deaths Registration Act (Chapter 5.02). The Act has laid out requirements to be met in order for one to register a birth certificate. This article will focus on birth registration for children born of out wedlock. Where the parents are not legally married, the following documents are required:-
a)   Mother and father's national identity cards.
b)   Birth record for children born in a hospital.
c)    A baptism certificate or
d)   One witness with a national identity card, preferably a midwife. In the case of a child born on a farm, a witness or a letter (declaration form supplied by the office) from the farmer.
e)   Both parents must be present to sign a declaration of paternity.
f)    Single mothers are free to register their children under their maiden name, if the biological father refuses to acknowledge paternity or his whereabouts are unknown.
Once the above requirements have been satisfied according to the Act there is no reason why a parent should not obtain a birth certificate for his/her child. It is required by law that every child's birth certificate must be registered within 42 days of child's birth. The position of children born out of wedlock is however not as easy as it sounds above.
At common law there is a restriction on this seemingly flexible birth registration process explained above when it comes to women married in terms of the Marriage Act (Chapter 5.11), who have children out of wedlock. This marriage is a monogamous marriage, meaning that it's a marriage between one man and one woman. In practice any children born during the subsistence of the marriage are presumed to be born of parties of the marriage. Women who are legally married but separated with their partners from the marriage are not free to register their children's birth certificates that they have had out of wedlock without obtaining a divorce certificate proving that the spouse they are legally married to is not the father of the child. This presumption places a burden on the women that have separated with their husbands without divorcing.
In Zimbabwe for different reasons, married people separate for a very long time before divorcing legally. There is a culture amongst spouses of neglecting the importance of formalising the divorce after separating even for 20 years. It is unfair for children to be prejudiced by the decisions of such parents. A birth certificate is very important and every child has a right to identity. Denying the child identity based on her mother's marital status is more detrimental to his or her life. The Constitution provides in Section 19 that in matters involving minor children the interests of the minor child are of paramount importance. A birth certificate is required for various reasons and most importantly for enrolment in school; more than anything it gives a person identity. It prejudices a minor child if he/she has to be enrolled late in school simply because the mother was not allowed to get the minor child a birth certificate. Every child has a right to education and a limitation on this right such as failure to obtain a birth certificate is unjustifiable.
We encourage spouses to formalise divorce soon after separation as this will help relieve burden on children. Trying to divorce after a long time of separation is complicated considering that in most cases spouses do not know each other's whereabouts or some spouses would have left the country. Though divorce can still be done in these circumstances the process takes longer and this has a negative impact on the child who will be waiting for a birth certificate.
Article written by Audrey Kudzai Gonyora Zulu.
For feedback, questions and comments please feel free to email zwla@zwla.co.zwor to phone our hotline number on +263782 900 900/+263776 673 873 or our toll free on 08080131 and landline +263242709491/+263242 706820